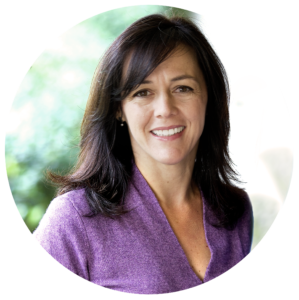 I'm currently available to speak to your women's group or organization in the Houston, Austin, and Brazos Valley areas of Texas and all points between!
I help amazing women in their 40's take charge of their energy, focus and moods so they can live their best life!
My work blends practical insights with the principles of functional medicine to help women find health solutions that allow them to live with confidence and joy.
As a Registered Dietitian Nutritionist and Women's Health Strategist trained in Functional Nutrition, I understand the real-life challenges women face in their efforts to simultaneously build health and lead a successful and balanced life.
Through speaking engagements, workshops, private and group programs, I can help the women in your organization gain life changing insights that empower them to build sustainable health and function at their best with confidence and joy.
"Understanding and caring for our bodies during a time of inevitable biological change, connects us to ourselves and our environment, empowering us with a firm foundation to go out into the world and create meaningful relationships and work with confidence and joy."     –Paula Carper
In my work, I facilitate a deeper connection between women and their bodies so that they can authentically find balance in their life and serve their communities with confidence and joy.  When speaking professionally, my style is matter-of-fact, fun, yet soulful and is a must-hear for any organization seeking to empower women to be their best in work in life.
Speaking Topics:
 Is it Really All in Your Head?
How to be heard and find real solutions to your women's health concerns after 40
In this talk, I offer insights into…
Why women in midlife are suffering and not finding satisfactory  and sustainable solutions to their hormone health issues and why it doesn't have to be this way. 
The 4 key steps that are critical to achieving hormone harmony in midlife.
Learn how to set in place the foundations for Hormone Health that will finally allow you to be heard and find real solutions to your women's health concerns after 40.
This interactive presentation and fresh perspective will help you rediscover confidence in yourself on your path to hormonal harmony.
To inquire about booking me as a speaker for your group or organization, please contact me using the form below.